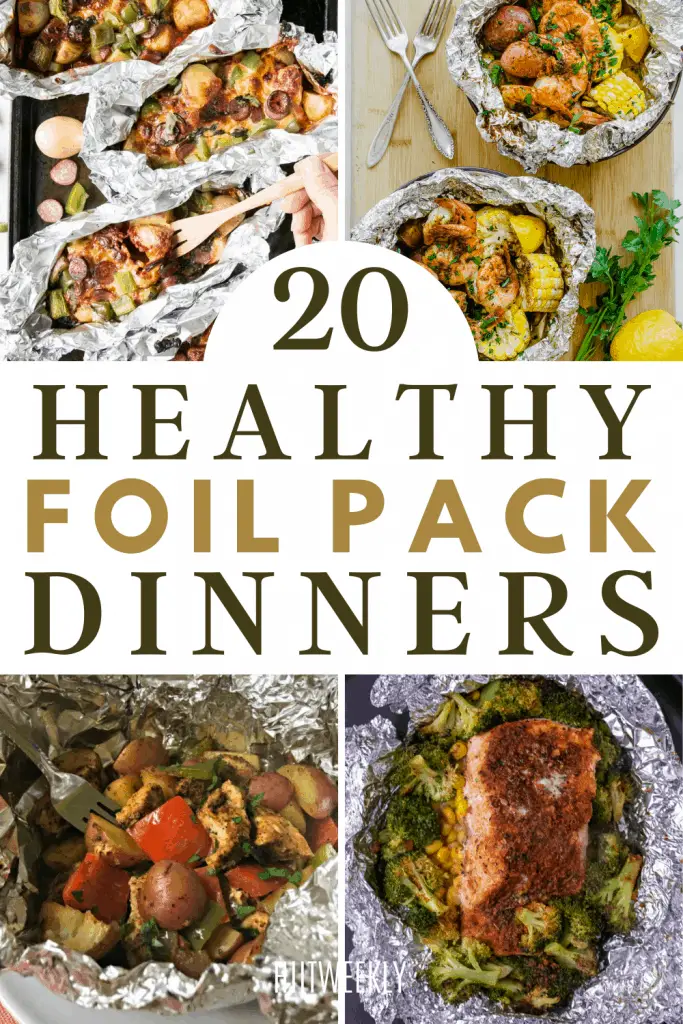 Bake, grill, or BBQ, these healthy foil pack dinners are a brilliant mess-free option for people that haven't got time to cook.
Until recently I hadn't actually made a foil pack dinner. We have baked chicken or salmon in foil but not an entire meal.
All I can say is that I wish we had started years ago. It would have made dinner times so much better. Of course, it does involve some planning and that is why I was a little scared at first if I'm being honest. Not knowing what to put together and do I need to part boil anything first.
The whole appeal of foil pack meals, as well as one-pan meals, is being able to throw everything together in one go and then leave it until Alexa lets me know my timer is up.
What I love the most about foil pack recipes is that they are healthy. It's super hard not to be with a foil pack dinner.
Cooking this way forces you to cook with wholesome natural ingredients. The best foil packs are basically meat, veg, and potatoes. Simple but tasty and good for you. A truly balanced meal. So, there you go, foil pack, as too are sheet pan recipes, healthy.
How do you make a foil pack?
So how do you make a foil pack meal? To start you will need some good heavy-duty aluminum foil, 2 layers to be on the safe side.
Wrap and wrap again. This will not only limit the chances of tears but will also protect your food from burning. Especially if you are cooking on an open fire such as a BBQ or campfire.
Place two layers of foil on a work surface (double layer).
Place your ingredients in the centre of the foil.
Seal the foil pack by folding over the sides and then the ends just like a little parcel. Pack it nice and tight so that none of the ingredients can escape. Be sure to not leave too much air inside the packet.
Bake, grill, BBQ.
If barbequing or cooking on a campfire, be sure to turn it often and very carefully to ensure is cooks evenly.
Mess-free healthy Foil pack dinners
We have found 20 healthy foil pack dinner recipes that we know you will like, and here they are. Take note and save the ones that you like the look and sound of.
Easy Foil Pack Recipes
Quick and easy no-fuss, minimal cleanup, throw in the over foil pack recipes that are super healthy and tasty!