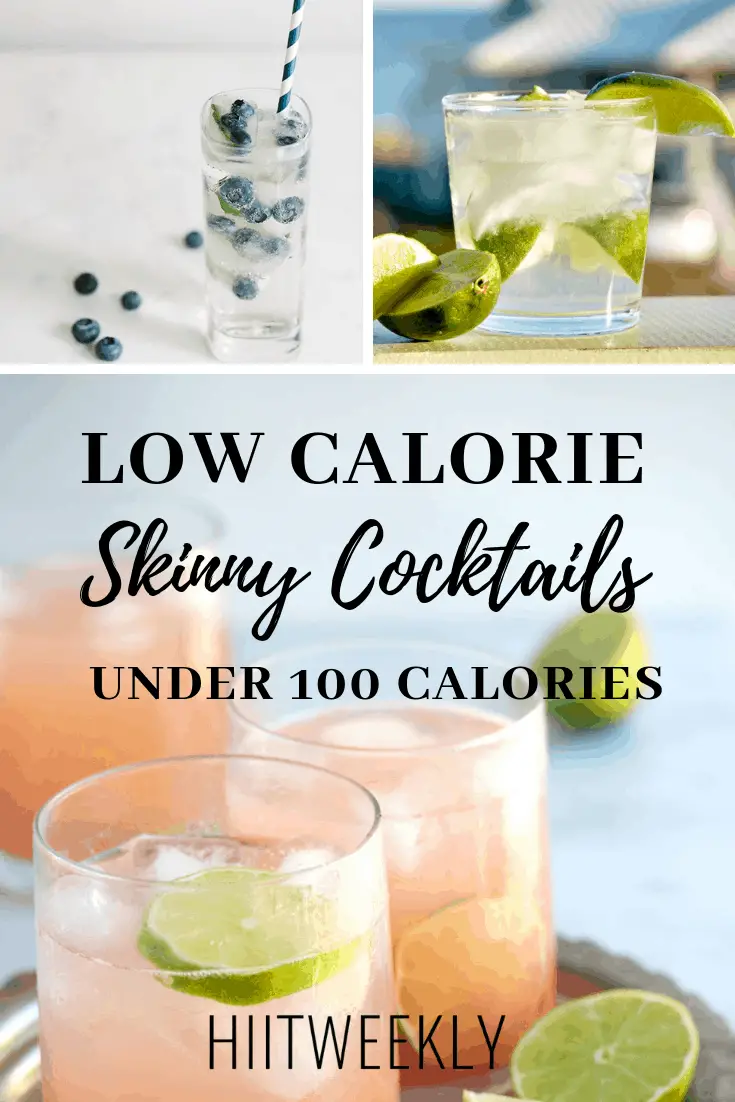 If you just can't avoid alcohol then these Low-Calorie Cocktails are just what you need. Perfect for those odd occasions when you're out with the girls or having a party for one at home.
We all know how damaging and dangerous alcohol can be to our physical and mental health, but in moderation, every now and again is fine. We all like a drink now and again, to de-stress and let our hair down. especially when the sun is out! We're partial to a mojito or two when it's hot out.
We also know how calorific some alcoholic drinks can be, a medium glass of white wine is about 140 calories, and we all know you don't stop at just the one glass. one glass usually leads to half the bottle if sharing.
A 750ml bottle of white wine is about 600 calories. have one of those once a week above what you are burning in a week through exercise and diet and an extra 600 calories a week can add up to just over half a stone a year in weight gain.
Therefore, when searching for the ideal alcoholic beverage to have when you're watching your weight your best bet is to go for spirits with low-calorie mixers. Where the only calories you're consuming is coming from the alcohol itself. It's like going back to your party days before wine became so sophisticated and adult.
Below are some of our favorite low-calorie cocktails that you can relax and enjoy guilt-free without having to worry too much about adding the inches to your waistline. They also taste great!
1. Blueberry Mint fiz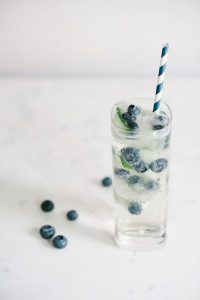 Practically the only calories are from the Vodka at roughly 97 calories. Get the full recipe here at waitingonmartha.com.
2. Skinny White Wine Cocktail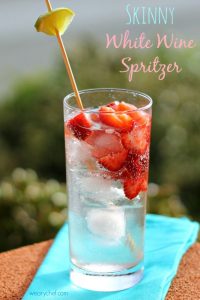 This is made with just strawberries, white wine, a lime seltzer and a lime. Nice and refreshing. Get the full recipe here at wearychef.com.
3. Watermelon Margarita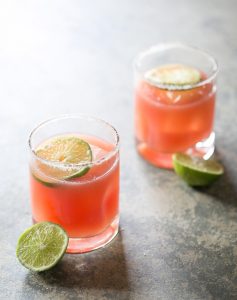 Using the juice of fruit only and Tequila this is a low calorie take on the popular Margarita. They do use sugar syrup but it's not much. Get the recipe here at sugarandcharm.com.
4. Vodka Lime Club Soda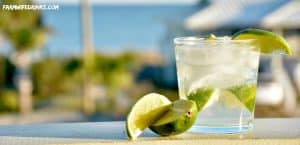 A simple Vodka and Lime Soda. Perfect for a hot summer's day. An easy way to get merry. Get the recipe here at farmwifedrinks.com
5. Grapefruit and basil gin and tonic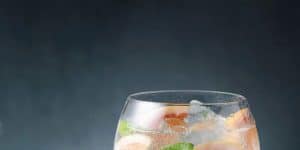 A different take on the traditional Gin and tonic which by the way is a great low calorie drink in itself. Get the full recipe here at redonline.co.uk
Want more skinny cocktail recipes?
Get 10 more Low Calorie Skinny Cocktails here just enter your name and email address.
6. Skinny Paloma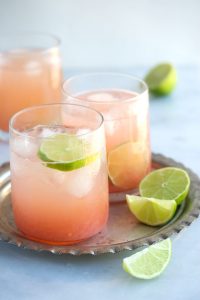 Club soda, Tequila, Grapefruit and Lime! This is such a lovely cocktail if you like grapefruit. Get the recipe here at drizzleanddip.com.
7. Skinny rum and coke
Keep it simple with a good old fashioned rum and coke but switch out the coke for diet coke. Make it with 1 shot of dark rum in a glass with ice and top with diet coke then add a fresh lime.
Champagne, cava and prosecco
Champagne and Cava have about 90 calories per 4oz. flute which is less than all of these cocktails, similarly good old prosecco has just 80 calories. I think it's time to celebrate!
When there are occasions when you just need to drink alcohol, now you know exactly what's best to have so you don't stray to far from your body goals.
We hope you enjoyed this post and remember to drink responsibly.