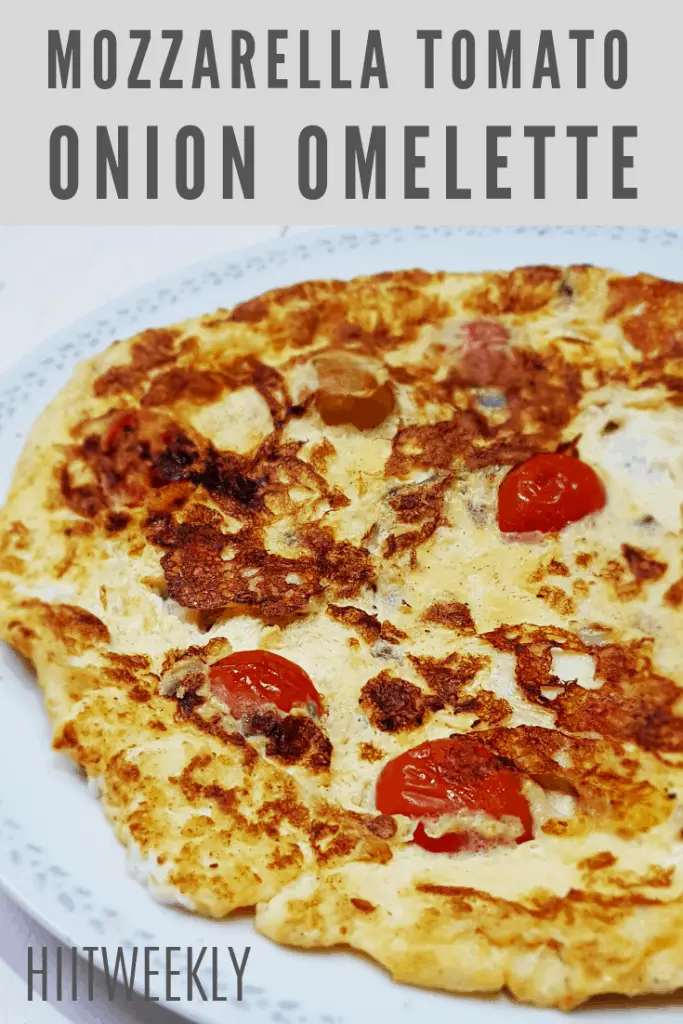 Omelettes are one of our go to quick and easy meals when we are trying to lose weight and stay healthy. In fact Demi regularly makes this for us for lunch, it's one of the reasons she stays lean all year round.
.
While omelettes are a great low carb meal and something we recommend in our 7 day challenge you can quickly bulk it out by adding some carbohydrates to them like a simple quinoa salad or sweet potato fries.
.
They're also great for breakfast and if made thinly can double up as a wrap letting you enjoy your favorite wrap for lunch without the guilt of having carbs.
.
We use 2-3 whole eggs in this recipe depending how hungry we are. Eggs are a great source of healthy fats and quality protein making this an ideal choice if you are on a clean eating or keto plan.
.
There are some many different omelette recipes you could make, this is just one of our favorites so we wanted to share it with you.
.
the recipe is here!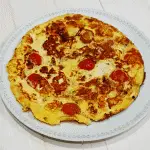 Mozzarella Tomato Onion Omelette
Ingredients
1

tsp

Olive oil

1/2

Red onion

diced

5

Baby plum tomatoes

1

pinch

Salt and pepper

2

tbsp

Milk

1/4

cup

Mozzarella

3

Medium

Whole free range eggs
Instructions
Heat the oil in a pan on a medium heat.

Dice the onion and chop the tomatoes in halves and add to the pan and fry off for 1 minute.

Meanwhile crack your eggs into a separate dish with the milk, salt and pepper and then whisk/ beat until fully combined. Add to the pan with the onions and tomato.

Tear the mozzarella up and add to the pan. Cook until you are able to flip the egg, roughly 3-4 minutes. Do not stir the egg. If you don't feel comfortable flipping the egg use a spatula or finish it off under the grill.