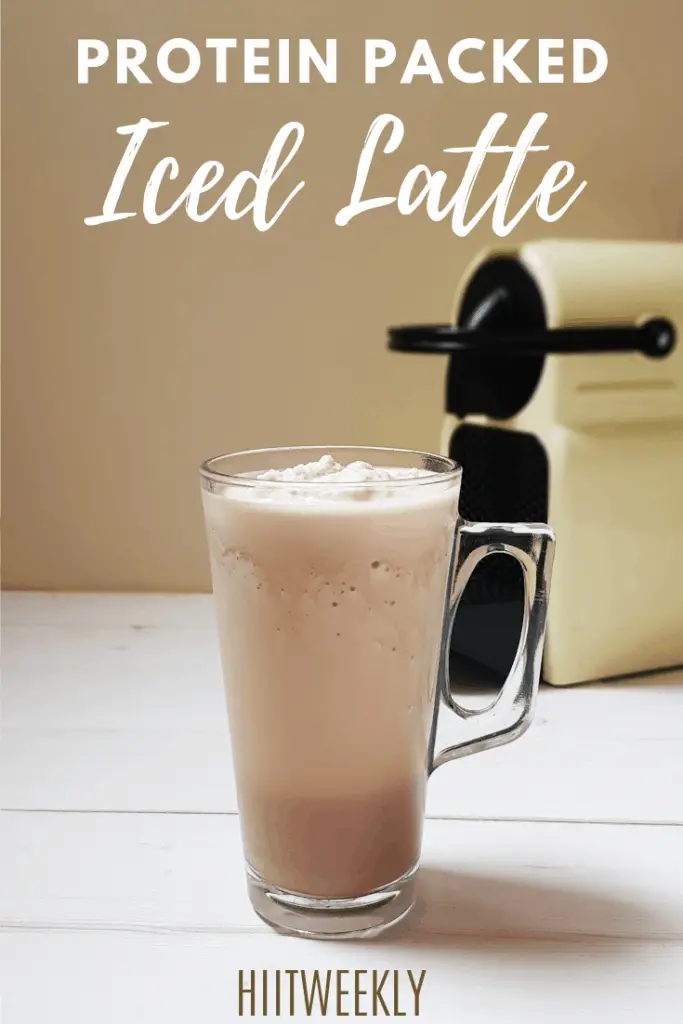 If you love coffee then you are in for a treat! This iced latte is packed full of protein to help aid recovery and weight loss.
Every day is coffee day in our house. I love an espresso, short, sweet and simple. Demi on the other hand is a lover of cold coffee and lattes.
This iced latte has added protein! If you follow our blog you will know we are an advocate of a high protein diet to complement your training.
Weather you are trying to lose weight or not its always a good idea to have a protein in your diet.
Protein helps you feel full thus reducing your hunger which helps to stop craving those naughty things hiding in the cupboards.
This iced latte smoothie is made with coconut milk to further reduce the calories, so you can happily drink these pretty much guilt free.
This coffee based protein smoothie would make an ideal on the go breakfast or pre/ post workout shake.
For best results use an espresso machine such as a Nespresso machine like the one we use, the quality is so much better then using an instant powder.
And honestly its one of the best investments we made for our kitchen.
How to make a coffee based protein latte.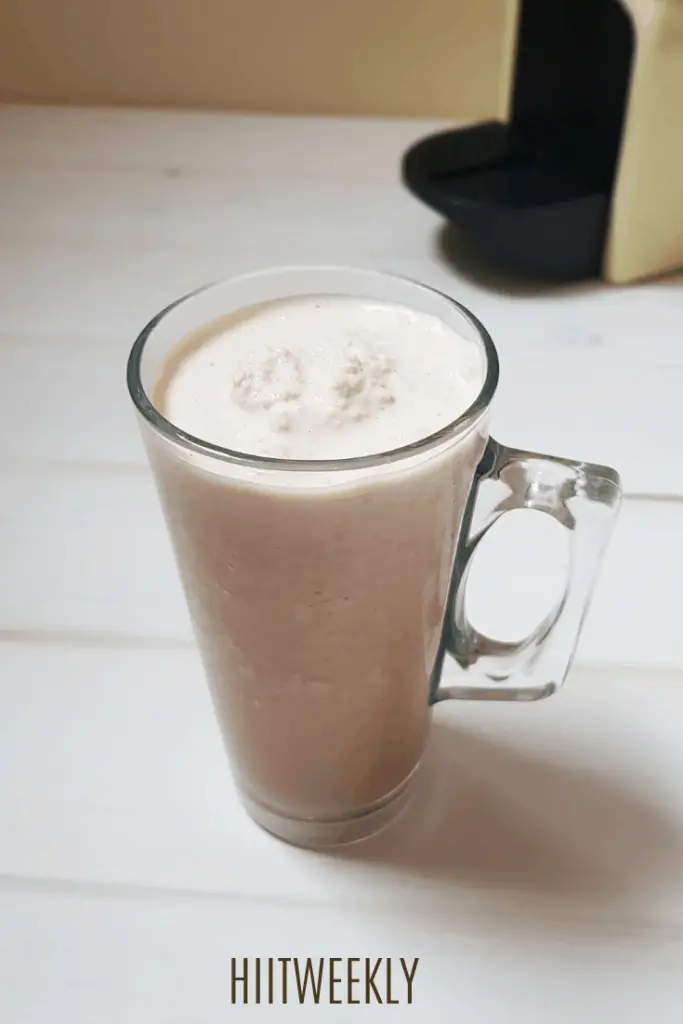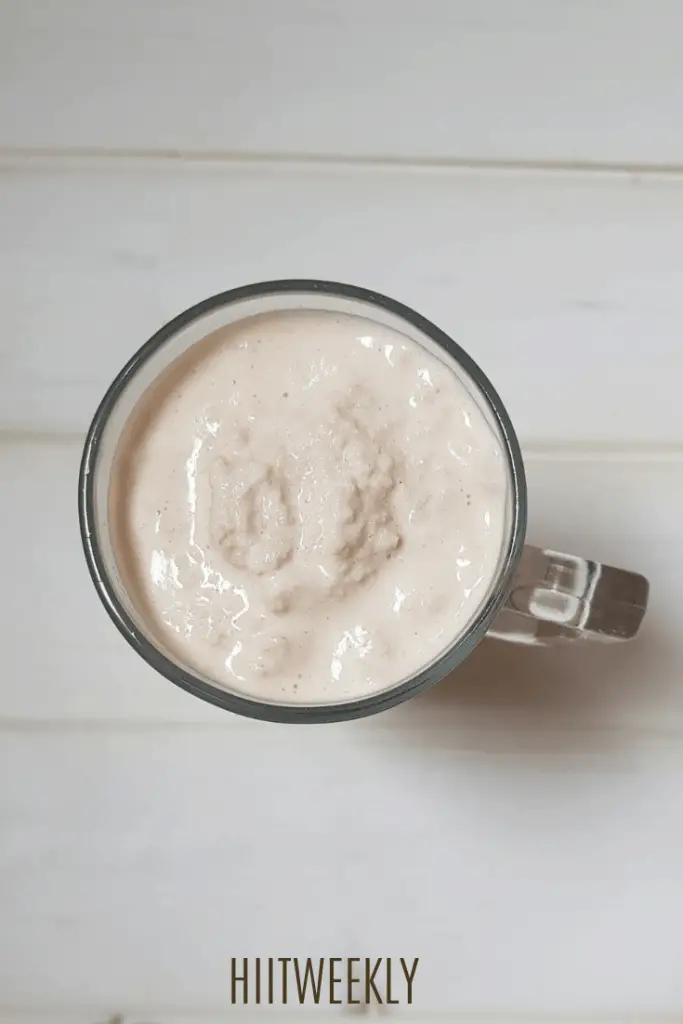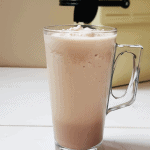 Protein Iced Latte
Ingredients
1.5

cups

Ice

1

cup

Coconut Milk

1

scoop

Vanilla Protein Powder

1

shot

Espresso

Make it a double if you like it strong
Instructions
Place all of the ingredients into a blender and blend until the ice has broken down.
Recipe Notes
Macros: Protein 20g, Fat 7g, Carbohydrates 5g, Sugar 5g.
You will need a blender to make this smoothie for best results. If you don't have one, add the coconut milk and protein powder into a shaker and shake well. Add the ice at the end and serve over ice.