If you want to lose weight you must look at your diet, here are our 12 diet based weight loss tips to help you lose belly fat fast!
Welcome to HIIT Weekly, we help women like you lose weight and get in amazing shape through home high intensity interval training.
You must have heard by now that food and diet is the key contributor to getting rid of any unwanted body fat. You could exercise 2-3 hours a day and still not lose weight if you overeat. With this in mind, we've come up with 12 of our best diet based weight loss tips that we give to our clients when they start any weight loss journey with us.
Print this list and keep it on show so you can live by these tips over the course of your weight loss journey.
Don't forget to check out our 7 day challenge here once you've finished reading this post. It's got a free 7 day diet and exercise plan to help you drop weight fast.
Related – The Ultimate Weight Loss Guide
12 Diet Based Weight Loss Tips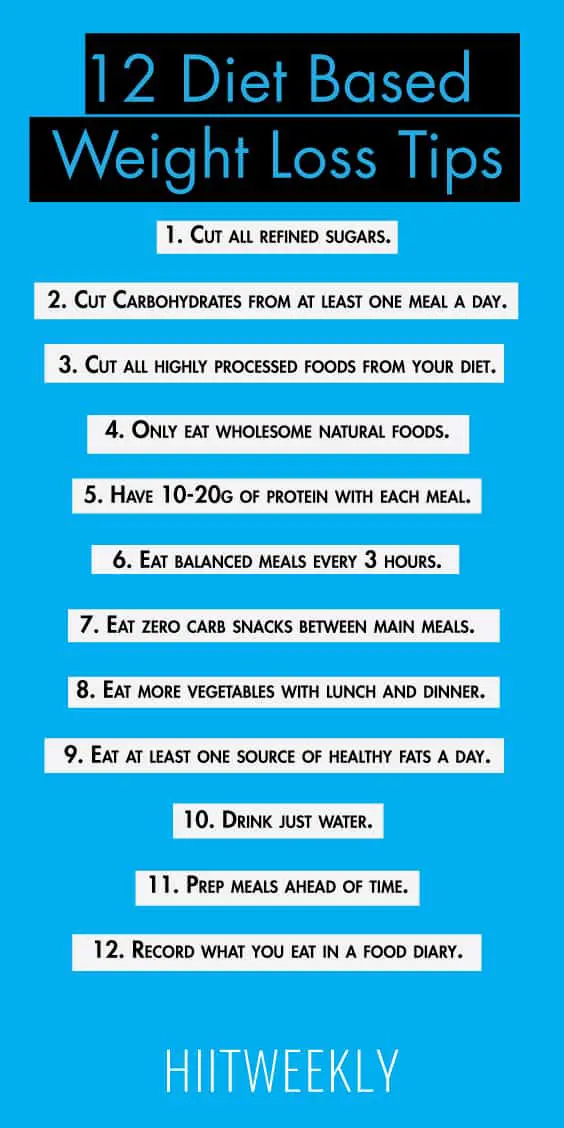 1. Cut all refined sugars.
This is a must if you want to encourage your body to burn fat. Read those food labels and check for any added sugars and avoid them. Try to eat whole natural foods and get your sugars from fruit only.
2. Cut carbohydrates from at least one meal a day.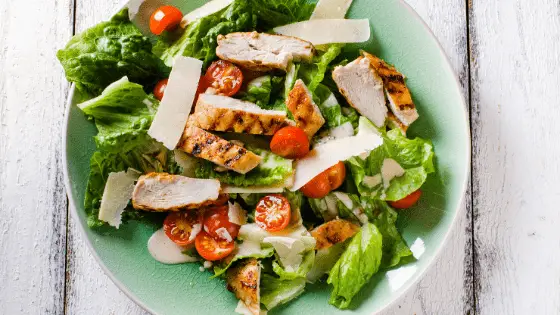 Reducing your carbs will help your body burn more fat. Cutting all carbs is not necessary unless you want a fast weight loss over say 3-6 weeks. It's just not sustainable in the long term. Try to have them with either lunch or dinner but not both. When you do try to stick to grains or sweet potato.
3. Cut all highly processed foods from your diet.
It goes without saying that you need to do this now. We don't really know what damage they can do to your body in the long term. There's talk about the risk of cancers related to highly processed foods especially meat products. They are generally high in bad fats and refined sugars. Try to avoid processed food as much as possible.
4. Only eat wholesome natural foods.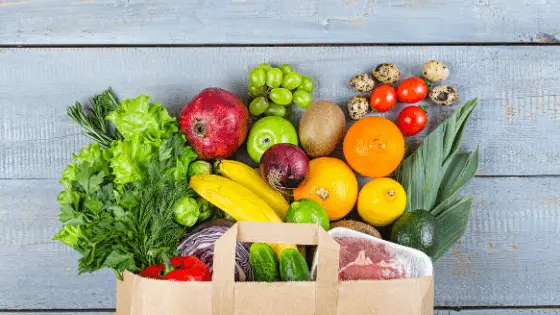 Living the clean life. Whole foods just means food as mother nature made it without being processed. You'll struggle to over eat if you stay within the clean eating rules.
5. Have 10-20g of protein with each meal.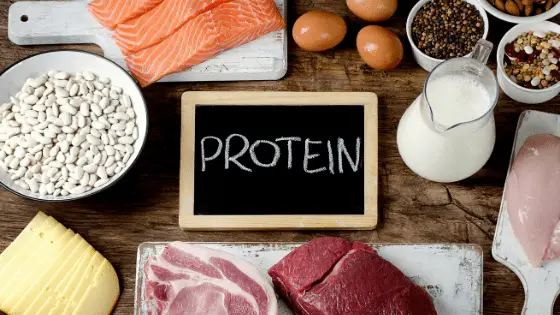 As you've cut your carbs right down you'll still need energy and that will come from fibrous vegetables and proteins. The 10-20g serving size should be enough to aid protein synthesis and stop any muscle proteins being used for energy.
Increasing your protein intake will also help keep hunger at bay.
6. Eat balanced meals every 3 hours.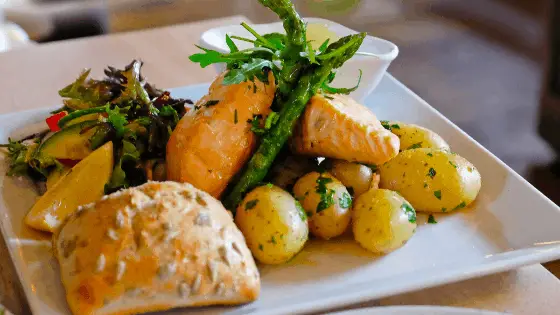 There are many ways and theories on how often you should eat but in our experience eating every three or so works well for most people and fits into a lot of different lifestyles.
Eating regular healthy and balanced meals throughout the day will help make you feel less hungry thus reducing the chances of you straying from your healthy diet.
Here's what that might look like;
8am breakfast
11am snack
1pm lunch
4pm snack
7pm dinner
7. Eat zero carb snacks.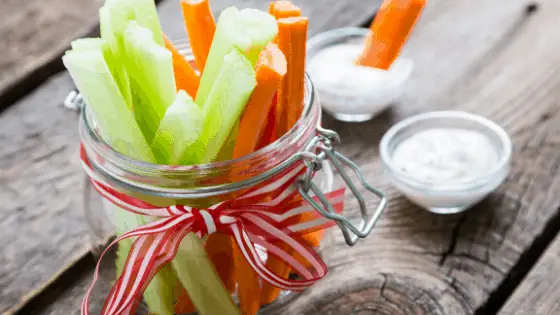 Treat snacks as an aid to avoid feeling hungry between main meals. Just enough food to help with muscle repair, keep energy levels up so you can still burn fat and get you through to the next main meal.
See these grab and go healthy snacks to help you lose weight faster.
8. Eat more vegetables with lunch and dinner.
When you're on a low carb diet you'll need to fill up on vegetables to fill the void in the bottom of your stomach.
9. Eat at least one source of healthy fats a day.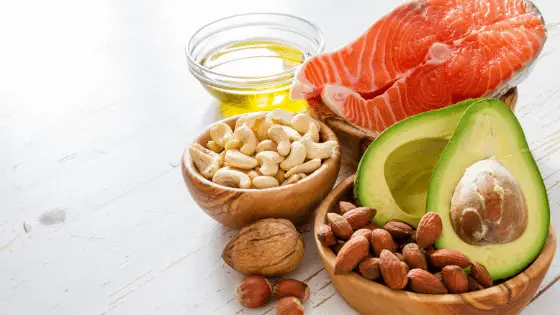 Healthy fats help to break down old fats within the fat cells and set them free into the bloodstream for metabolism. Try including more healthy fats such as salmon, seeds, avocado and flaxseed.
10. Drink just water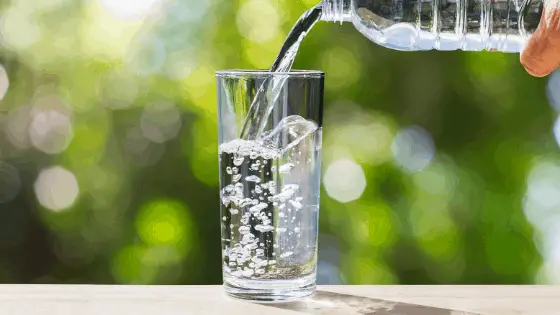 Your body is roughly 60-65% water, don't deprive it of what it desperately needs to function properly.
Give it up unless it's water. Staying hydrated will aid in your fat loss and keep your body working in top shape. Avoid drinking calories unnecessarily.
11. Prep meals ahead of time.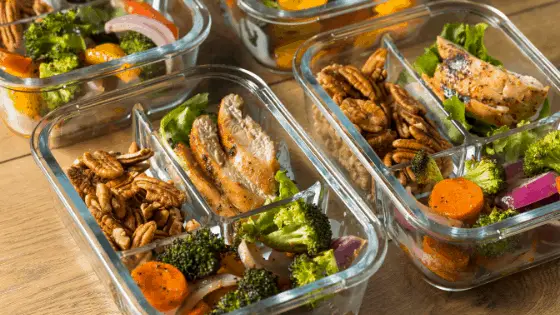 Whether it's on a piece of paper so you know what you're having or you physically make the meals ahead of time, just be prepared or risk going off the rails. See our meal prep guide here.
Here's a list of 70+ recipes that are ideal for meal prep – Healthy Meal prep Recipes
12. Record what you eat in a food diary.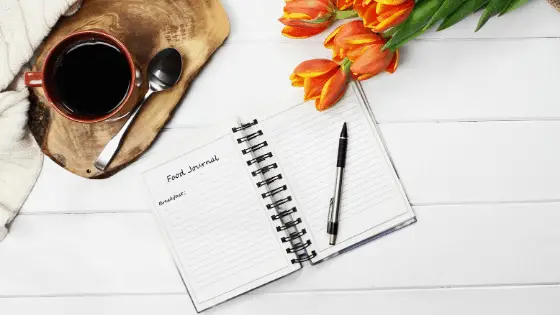 Recording what you eat is a good way to keep track of everything, seeing what you've had throughout the day or week can help you stay motivated. Knowing that you ate bad early on in the day might dissuade you from doing it again. Similarly knowing that you've had a great week will help you focused to continue that winning streak.
Remember, print these out and keep them handy. It's so easy to forget what to do. Keep focused and keep on getting fitter, stronger and leaner.
Need more help losing weight?
Lose weight and get in great shape with our 6 Week Flat Belly Challenge. Where we guide you through our diet and exercise plan designed to help you drop the pounds fast while transforming your body shape.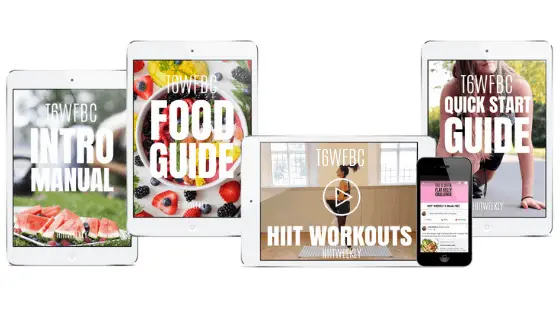 The plan will help you learn new healthy habits, helping you to lose weight long into the future.
The program comes complete with a food guide, our HIIT workouts with videos and more that can all be done at home or at the gym.
Click Here To Learn More About The 6 Week Flat Belly Challenge