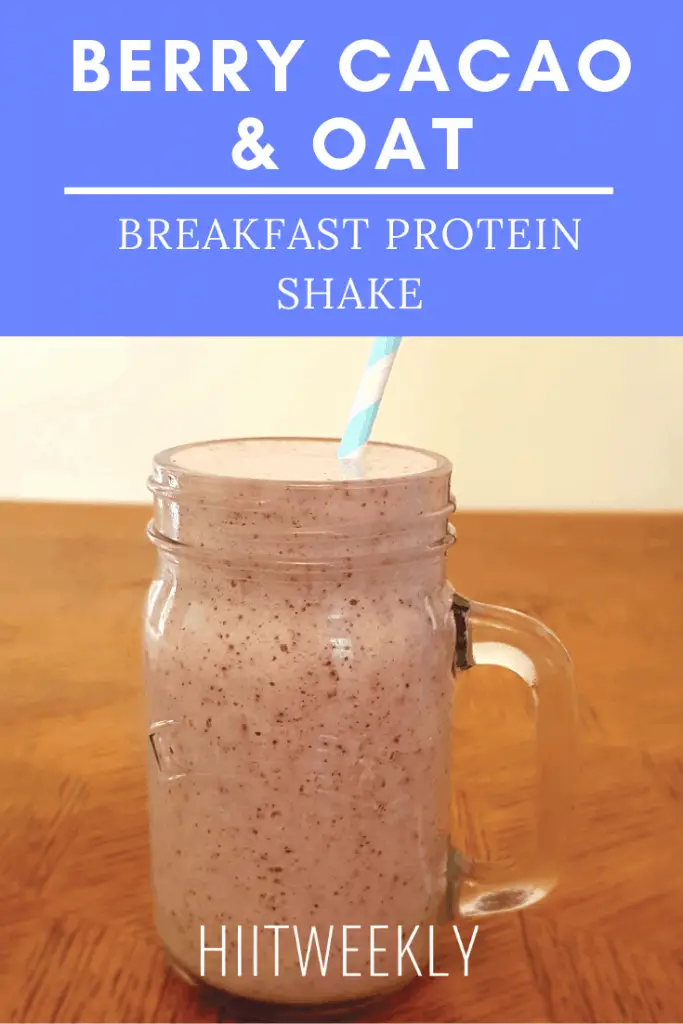 This is one one my go to breakfast protein smoothies and we've found a use for those cacao nibs hiding in your food cupboard.
Unless you have time and a stomach for eggs in the morning it can be difficult to get enough protein in. This berry, cacao and oat breakfast protein smoothie gives you just that. With enough protein at 23g and a total calorie intake of 300. There is about 30g of carbohydrates 13g of which are from sugar which is mostly from the blueberries.
You will need some sort of blender, I love my Nutribullet and its ideal for making protein shakes in as it cuts through any lumps you might get with a regular hand held shaker. and of course you need one to be able to process all the other ingredients.
If you're on a keto diet or low carb and wanted to reduce your carbs to go carb free, you need to remove the oats completely or even go one step further and use water instead of a nut milk. I switched to coconut milk as the nutribullet froths up cow's milk too much which makes drinking it a mission. Check the macros on the back of the milk you use to see what its sugar content is.
Here's the recipe.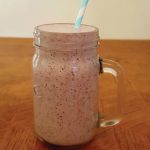 Berry, Cacao and Oat Breakfast Protein Smoothie
Go to breakfast protein smoothie.
Ingredients
2

tbsp

Organic Oats

1

Scoop

Vanilla Protein Powder

1

Cup

Frozen or Fresh Blueberries Berries

1

Cup

Coconut Milk

or alternative

1/2

Cup

Ice

1

tsp

Raw Cacao Nibs or Powder
Instructions
Place all the ingredients in a blender.
Recipe Notes
Feel free to use whatever protein powder you have.
There you have it a simple breakfast protein smoothie. Have fun with your smoothies, this is also great with half a banana and strawberries. One for another day!
Experiment with other nuts and seeds to get some extra nutrients in that you normally wouldn't get.
Let us know if you enjoyed it.