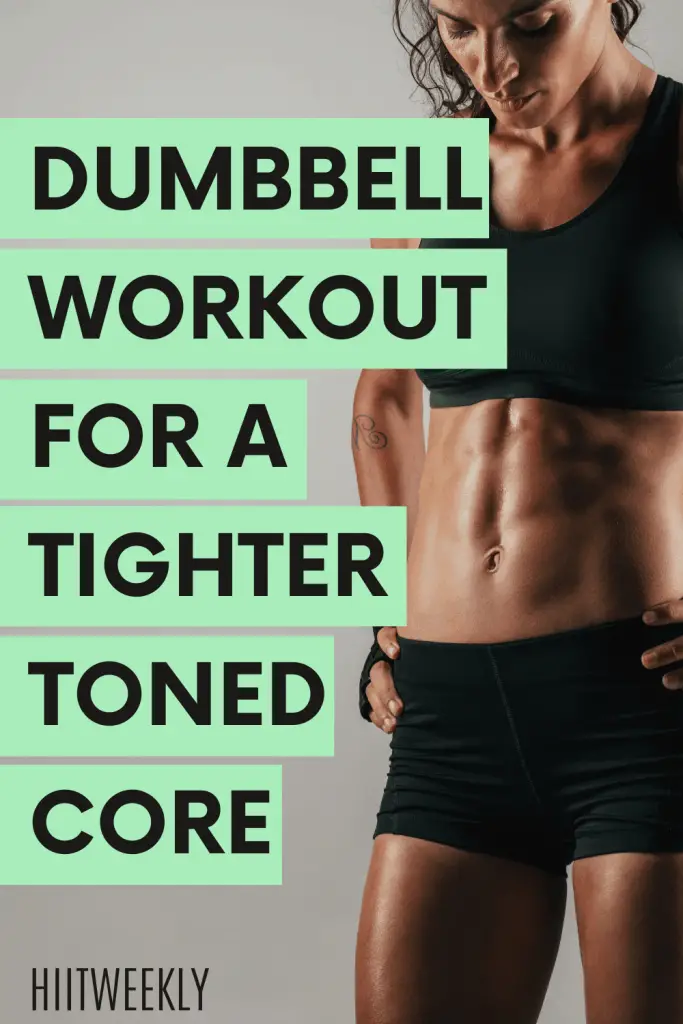 You will love this ab workout with dumbbells; it's amazing that with just one dumbbell you will develop a stronger and more defined tummy.
Whether you want to develop a firmer, tighter, flatter belly or you're trying to build a stronger core add this ab workout once or twice a week to your training routine, along with some other core workouts, and you'll soon notice a huge difference to your stomach definition and core strength.
Bodyweight ab workouts are fantastic and we love them! Most nights Demi is up doing her ab workout after the kids have gone to bed. Sometimes however, you need to challenge yourself and try something that will mix up your routine. Adding weights will certainly challenge your core and give you just the extra strength and definition you are looking for.
In this workout, the four exercises will be working your abdominals and obliques for an all over toned stomach. So grab your dumbbell and let's get started.
We'll run through the four core defining ab exercises first and then follow on with instructions for the workout.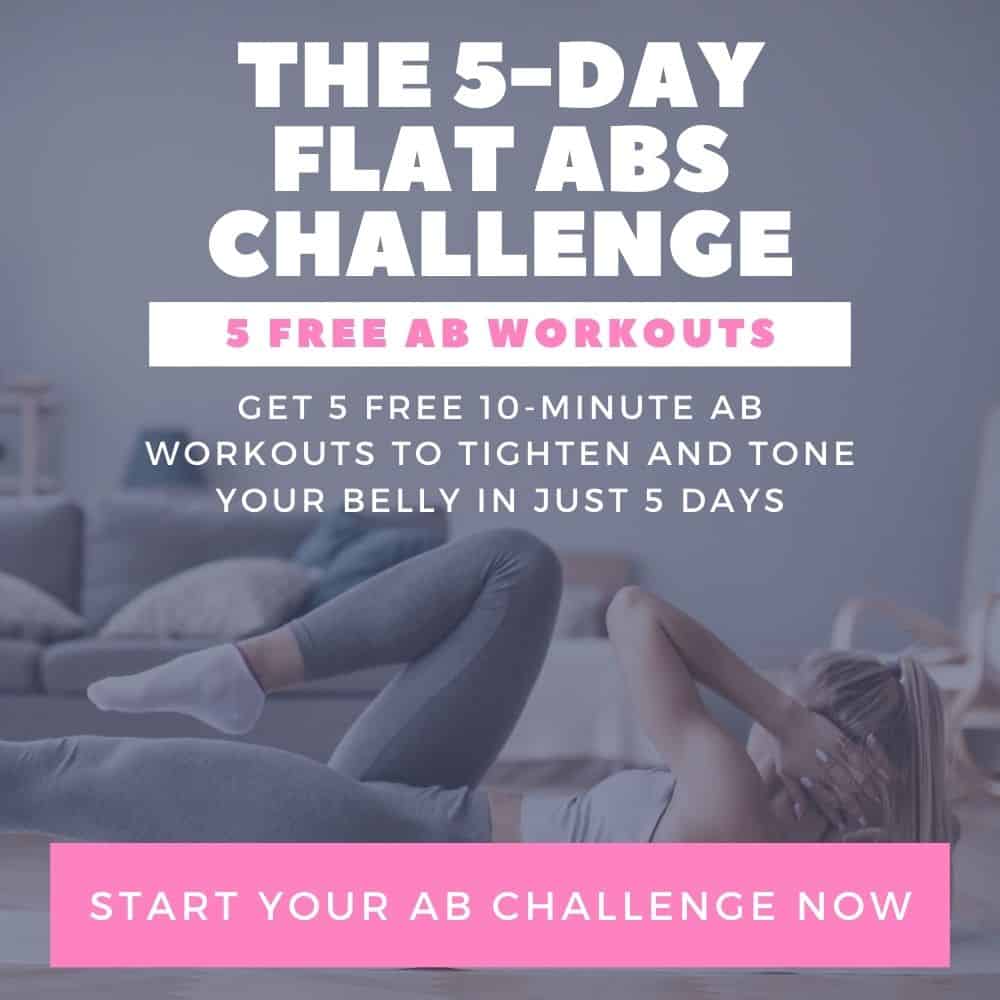 The exercises
There may be only four exercises but I promise you… you are going to feel this one!
1. Weighted crunches
2. Dumbbell Reverse Crunch
3. Dumbbell Full Sit Ups
4. Weighted Russian Twists
The workout – Quick at Home Ab Workout WIth Dumbbells
With the exercises out of the way let's create a workout that puts them all together.
Complete each exercise one after the other in the order listed, doing 15 repetitions of each and no resting in between! For the Russian twists perform 15 repetitions per side. Complete 4 rounds in your own time.
Circuit – 4 exercises- 15 reps – no rest
Dumbbell Crunch
Dumbbell Reverse Crunch
Dumbbell Sit-Ups
Dumbbell Russian Twists
Remember to add this routine into your weekly workout schedule and add some other core workouts to get produce amazing results.
Liked this ab workout? Try our 21 Day Flat Abs Plan
Our plan promises that in 21 days you'll have noticeably flatter abs after following the workout plan and accompanying food guide. Learn more by clicking the image below or heading to —> 21 Day Flat Belly Abs & Core Plan.