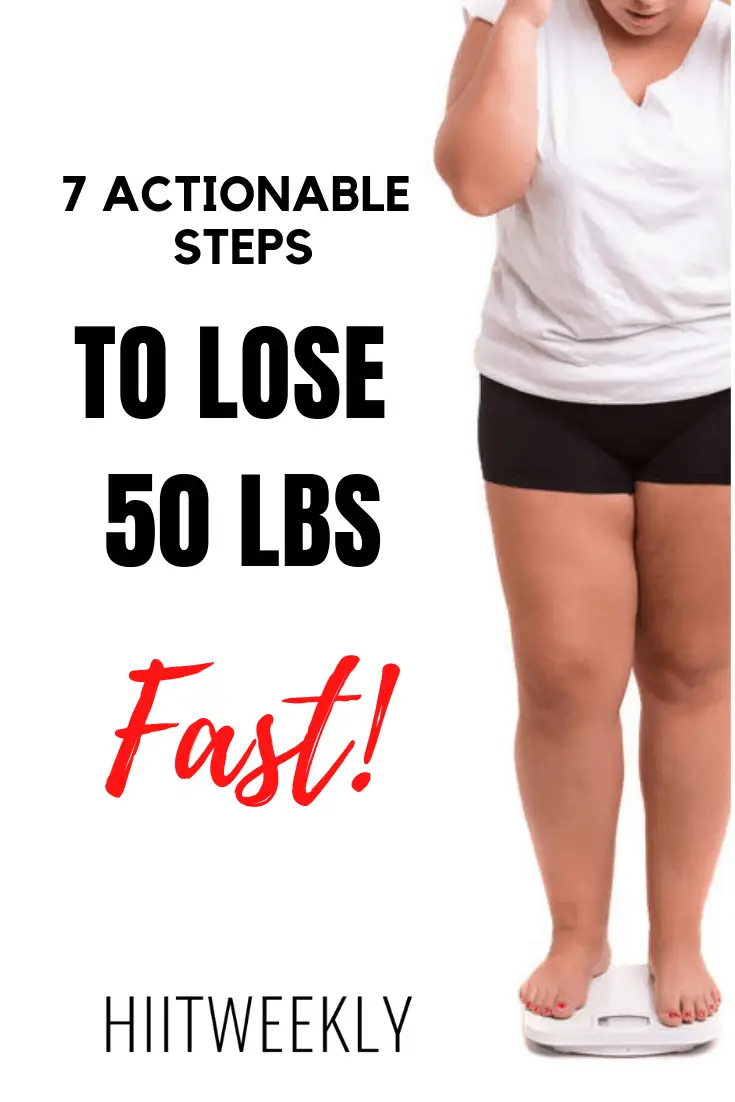 Are you wondering how to lose weight when you have over 50 lbs to lose? Like some of our clients, losing 50 pounds is a big ask, a challenge that few actually successfully achieve.
If you've always struggled with your weight and being overweight is normal for you then it's time you realised that you can lose weight and it's not how your life has to be forever.
We have helped countless women lose 50 pounds who thought they'd always be overweight. My very first client who achieved this figure had been overweight ever since she could remember and then one day after a lady at her gym made a nasty comment about her weight, she made a decision there and then that she was going to do whatever it took to get "skinny", her words, and prove to that women that she was wrong.
That nasty comment fuelled her entire weight loss journey. But why did it take a 40 year old woman all of her adult life to wait for someone who she didn't really know to basically tell her she was fat.
How To lose 50 pounds in 7 actionable steps
So how do you lose 50 pounds or more? Unless there are any underlying medical conditions there should be no reason why you can't lose your 50 plus pounds. Below are 7 actionable steps to help you get on the right path to achieving your very own 50 pounds of weight loss.
Step 1 – make a decision
Making that decision is where you must start if you want to get on your way to losing 20, 30, 40, 50 pounds or more. It's 100% a mental game from when you decide to start until you lose that very last pound and git your goal weight.
Step 2 – get support
You have to shut out everyone that might sabotage your journey. Most of the time it's our family. What's always worked well with my clients is to sit down with the people that are in your life 24/7 so in most cases that might be your partner, children or parents. And tell them that you need to do this, it means a lot to you and you need their support along the way.
Times will get tough and it's in these moments that you need the people around you to tell you to keep going and lose that next pound.
Let them know they can tell you not to eat or drink something that you will later regret.
Step 3 – find out how much you need to lose
Decide how much you need to lose. There's a simple equation I use that I was taught at university by a lecturer. It gives you your ideal weight. Now this isn't perfect but it's a good guideline. Its;
Your height in cm – 110cm = your ideal weight in kilograms plus or minus 10%
Then multiply that by 2.2 for you weight in pounds.
So if you are 170cm take 110 that's 60 kg or 60 x 2.2 =132 lbs plus or minus 10% so we will say 120-145 lbs roughly so if your current weight was 195 lbs we should set your weight loss target at 50 lbs.
So go and figure this out right now.
Step 4 – Set a goal
So you now know how much you need to lose and the best way to get there is to be realistic and know that one day you will get there and you are going to start working towards it.
If your weight loss target seems too far away then we must break it down. To bite sized chunks. Some people like to set 2 pound goals some like 4 or 5. It's up to you. And all you have to do is focus in on that. Just hit these little targets. 2, 3, 4 or 5 lbs isn't much to lose it can be done in a week or two.
And how good will you feel when you achieve all these small weight loss targets. Before you know it you'll be well on your way to reaching your ideal weight.
Step 5 – quit sugar and flour
Start eating better and shift from what you've been doing all your life to a new way of eating that will get you the weight loss and health you need.
New research suggests sugar is eight times as addictive as cocaine. A great way to eliminate sugar is to go on a sugar and flour detox like the one we use in our 6 Week Flat Belly Challenge.
You basically quit sugar and refined sugars for 7 days and then slowly introduce carbs back into your diet.
Step 6 – move more
If you can then do. If it's something light like walking an extra 45 minutes a day or being able to do a home workout to burn extra calories. Anything you can do to keep motivated, feel fitter and burn some more calories will help you stay focused through your journey.
Another important reason to exercise while losing weight is that exercise is proven to help reduce stress. When you are stressed a hormone called Cortisol is released into your blood to make you stop burning fat and actually make you crave carbohydrates.
Set a target of doing at least 45 minutes of extra moving every day.
Step 7 – get a plan in place
So you know what to do, now let's get a plan together and start following it.
Get a notebook or your phone and figure out when you will exercise and what meals you need to prepare. Having these little things in place takes out any added stress around meal times so you don't reach for something that you shouldn't be eating.
How to give your weight loss a kick start
Lose weight and get in great shape with our 6 Week Flat Belly Challenge. Where we guide you through our diet and exercise plan designed to help you drop the pounds fast while transforming your body shape.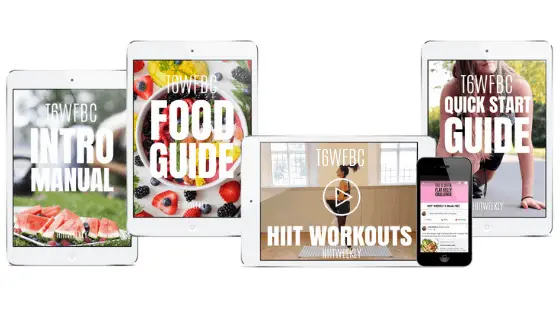 The plan will help you learn new healthy habits, helping you to lose weight long into the future.
The program comes complete with a food guide, our HIIT workouts with videos and more that can all be done at home or at the gym.
Click Here To Learn More About The 6 Week Flat Belly Challenge
People on the program usually lose between 7- 10 pounds in the first 2 weeks but the most significant part will be the transformation in your body after the 6 weeks.
If you have more than 20 pounds to lose it's a perfect plan for you and a great way to start your journey. What's even better is that it's designed so that once you've developed these new eating habits they are there for life so you can go on to lose as much weight as you need to.
Click here to start your journey today.