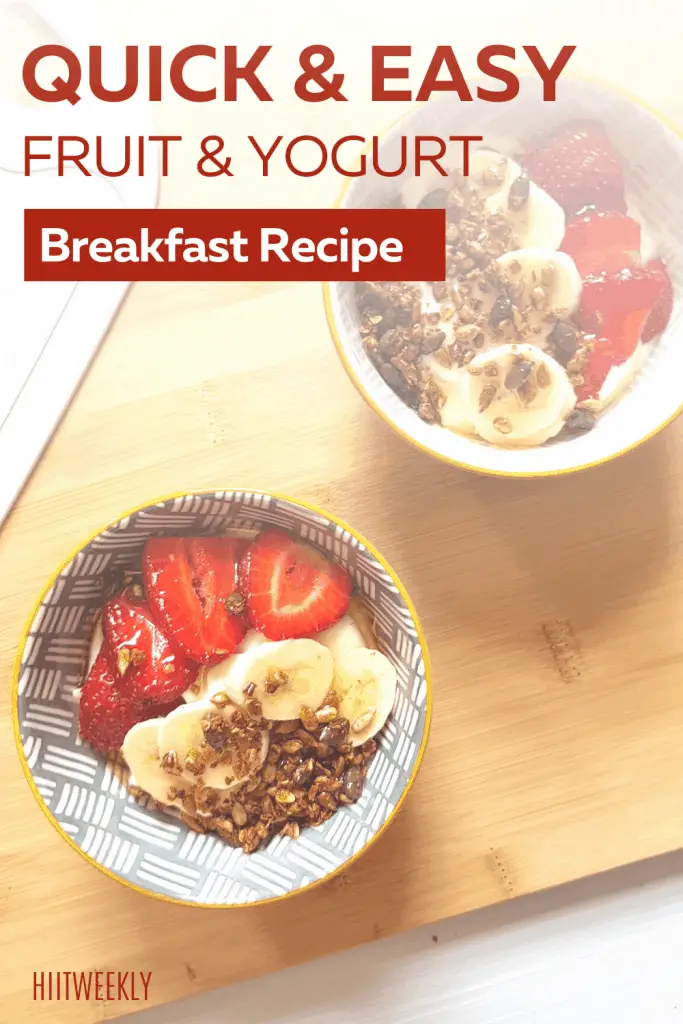 Start your day off with this quick and easy fruit and yogurt breakfast recipe that's not only yummy but is also super healthy and nutritious.
Sometimes the simplest recipes are the best, especially on those busy mornings when you just need to make something quick yet is healthy and guilt-free.
Yogurt, fruit, and seeds are the perfect alternatives, healthy alternatives, to cereal which often lack nutrition and protein.
The yogurt we use in this recipe is Total 2% Greek Yogurt, which is nice and think and packs a very high protein content. Which will not only help you feel full and take you through to midday but is also optimal if you are training and need to repair those muscles making it an awesome post-workout meal.
Feel free to customize your recipe, we used banana and strawberries but you can use any fruit you have to hand. Your options are endless, virtually.
If you have had Total Greek Yogurt before you may know it's bitter on its own so we drizzled honey on top to balance it out, however, if you are sugar conscious you could switch this for nut butter, cinnamon, cacao powder or a plant-based alternative.
The best part about this yogurt breakfast recipe is most definitely the honey roasted seeds with coconut and oats. They add extra texture and crunch so it feels like you are eating more plus they just taste great. You can get the recipe here (or click the image below) if you wanted to try it out for yourself. Alternatively, you can simply use any seeds or nuts to keep it healthy whilst adding some texture and crunch.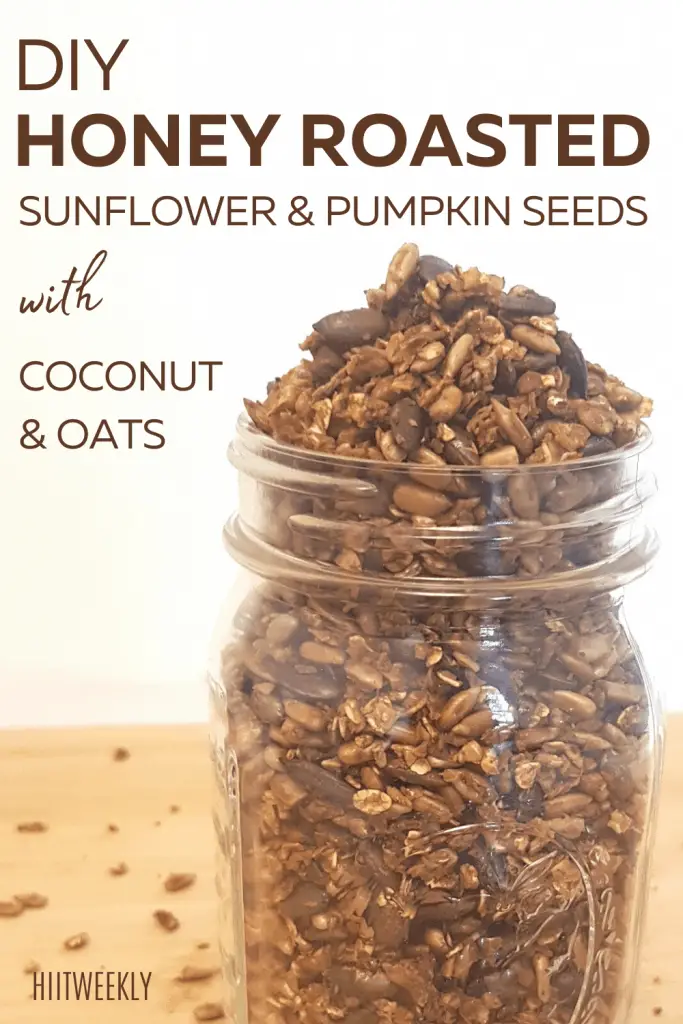 The recipe – Healthy Greek Yogurt and Fruit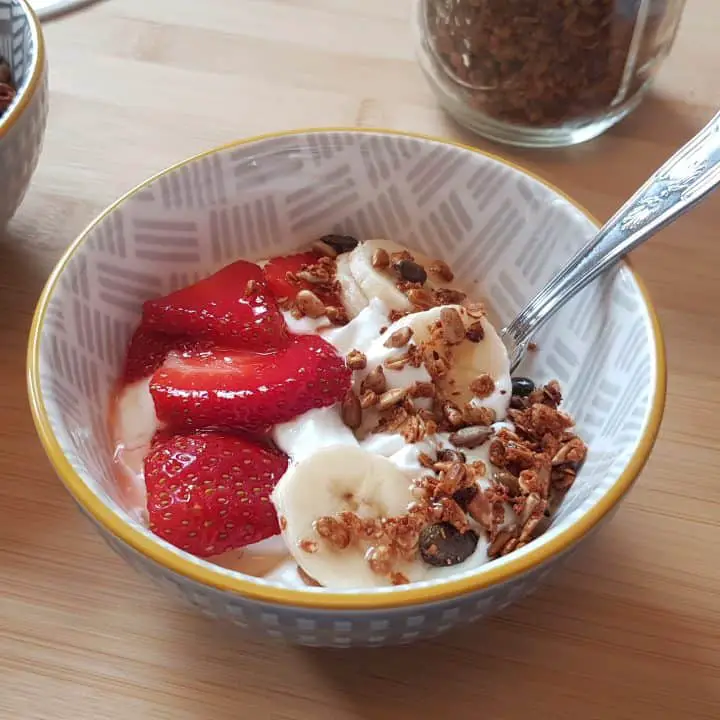 Healthy Honey Greek Yogurt, Fruit and Seeds
A quick and easy healthy breakfast or snack idea, fruit and greek yogurt with honey-roasted sunflower and pumpkin seeds.
Ingredients
1 cup Total 2% Greek Yogurt
2 Strawberries
1/4 Banana
2 tbsp Honey Roasted Seeds
1 tbsp Honey (optional)
Instructions
1. Scoop Greek yogurt into a bowl.
2. slice fruit and place on top of yogurt.
3. Sprinkle with Honey Roasted Seeds
4. Drizzle honey on top. Enjoy
Notes
You can switch out honey for nut butter to reduce the sugar content and increase the protein and fats.
Nutrition Information:
Yield:

1
Serving Size:

1
Amount Per Serving:
Calories:

329
Total Fat:

8.7g
Saturated Fat:

4g
Trans Fat:

0g
Unsaturated Fat:

0g
Cholesterol:

23mg
Sodium:

3mg
Carbohydrates:

38.5g
Fiber:

2g
Sugar:

32.6g
Protein:

24g
We hope you enjoy the recipe as much as we do. Once you've made up your honey roasted seeds all you need to do I remember to stock up on yogurt and fruit and you'll always have a healthy breakfast to hand.