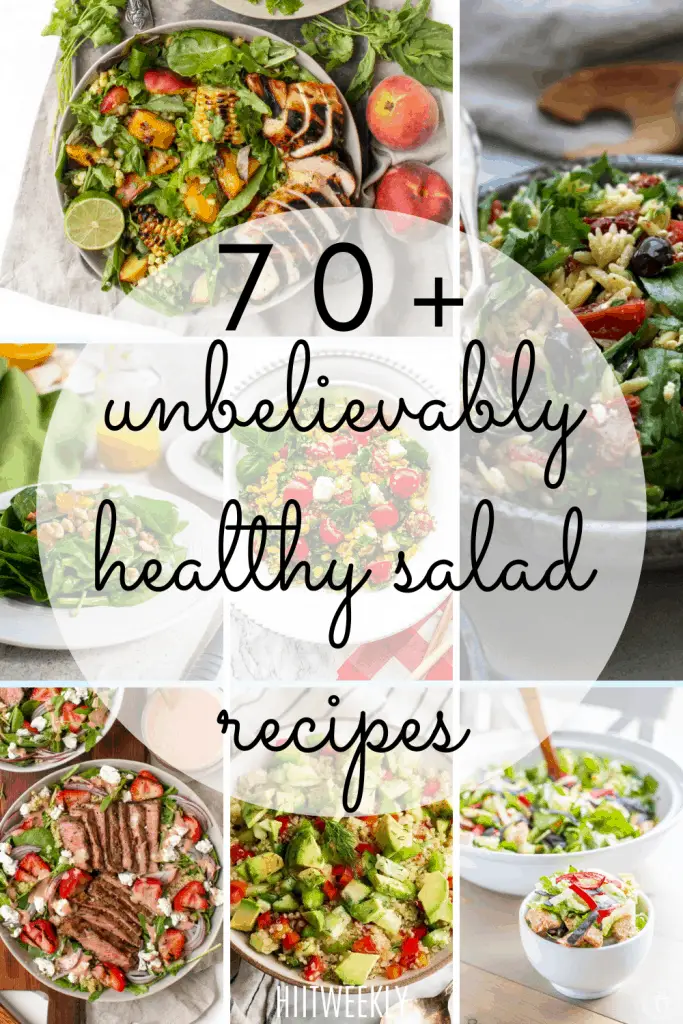 Try one of these healthy salad recipes that are full of flavor, high in quality nutrition, and are seriously yummy whilst promising to be light on your waistline.
A salad is a great way to add more healthy veggies and fruit to your diet. Demi loves a salad, I'm sure she would happily eat a salad every day of the week. You'll be sure to find a salad recipe here to add to your life to up your salad game. Some of these are serious game-changers. Even if you are a salad hater or you live with a salad hater, we are sure you will find a salad recipe here to change them.
We have over 70 healthy salad recipes to choose from and most are packed full of protein whilst being low carb so are great if you like a lighter meal.
These healthy salad recipes would be ideal for lunch meal prep or as a main meal, be inspired, we have a range to choose from, from meat-free to chicken or beef salads for you meat lovers, there's something here for everyone.
Healthy Salad Recipes
Up your salad game with these 70+ salad recipes to keep you eating healthy salads for days and weeks to come that are all light on your waistline.
We hoped you found a recipe that you can try out next time you head to the kitchen. There really is a lot of recipes to choose from.
If you need help losing weight then make sure you check out our ultimate weight loss guide.
Get great looking abs with our 21 day home abs workout plan
Follow the workout plan that Demi did and still does to maintain her tight, toned flat belly.
Our plan promises that in 21 days you'll have noticeably flatter abs after following the workout plan and accompanying food guide. Learn more by clicking the image below or heading to —> 21 Day Flat Belly Abs & Core Plan.