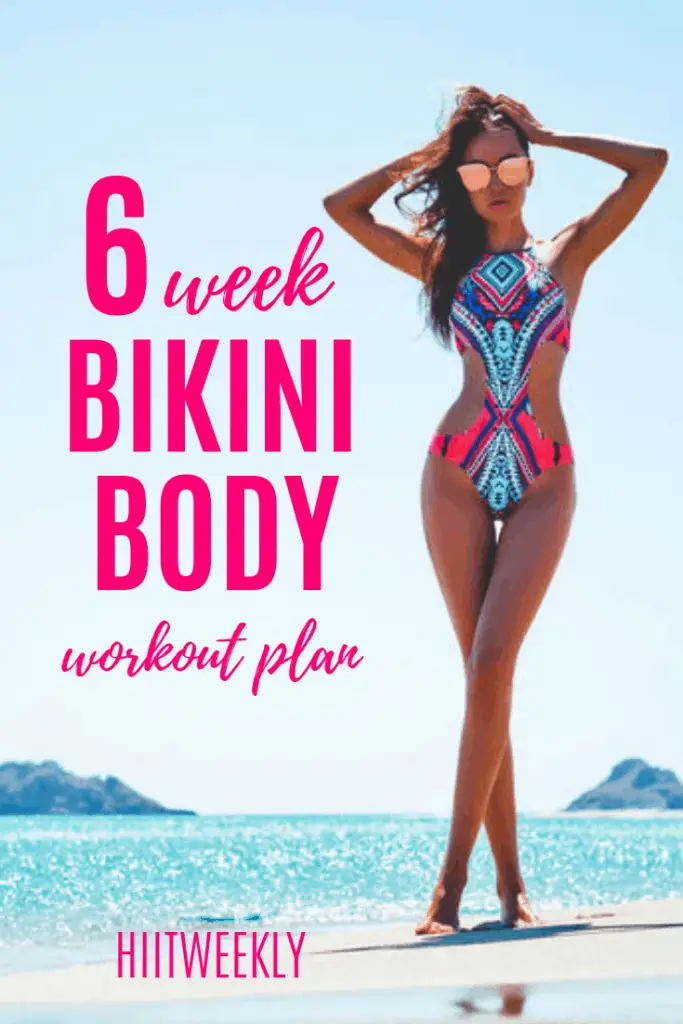 It's nearly beach body season so it's time to get that body in check, let's get you your bikini body workout plan.
Summer is fast approaching and if you haven't started your summer training and diet plan in preparation to burn more fat then this is a must-read for you.
The first thing to do is not to panic. We've got a plan here for you that you can start today that will help burn some serious fat!
To lose weight fast and get a nice tight and toned body you'll need to be prepared to diet and exercise lots over the next 6 weeks or so.
Regardless of whether you have 3, 6 or 9 weeks until you hit the beach this plan will work for you.
The longer you can stick at it, the more you'll get from it.
The Bikini Body diet Plan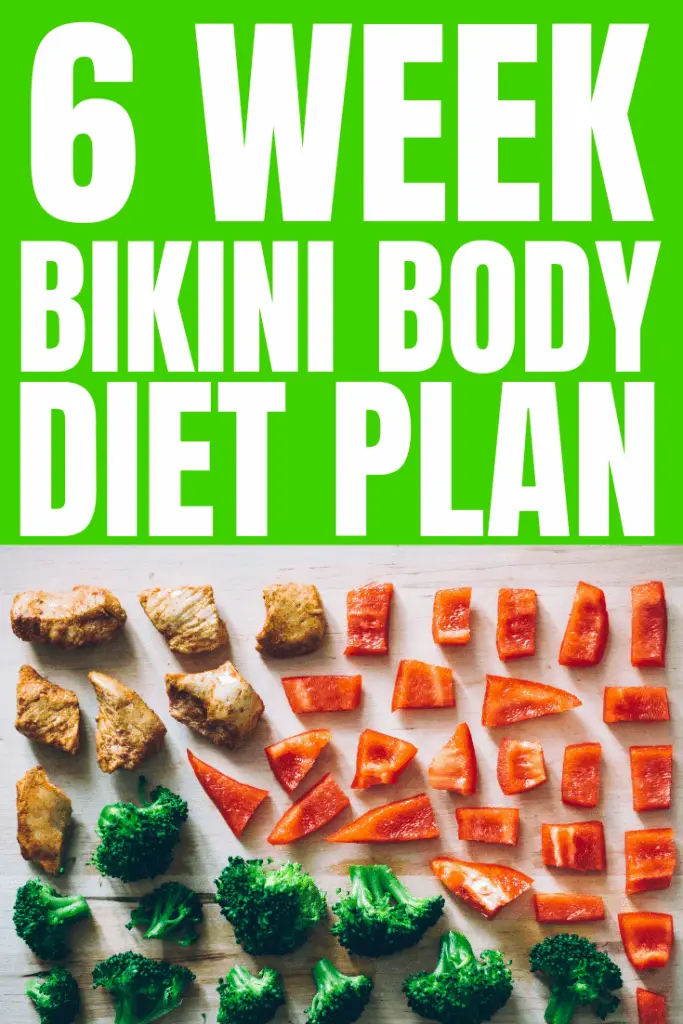 To keep things simple try our 7 day eating plan. It follows the idea of eating carbs with just one meal a day so that the rest of the meals are dominated by fats, protein and veg.
Typically you will eat your carbs around your training sessions. This is when your muscles are at their most absorbent. They are hungry for carbohydrates and proteins so it's best to feed them now as to top up your carb stores. This allows your muscles to heal faster and reduces cravings for carbs throughout the day.
By reducing your carbohydrates your body will be able to burn more fat for energy in its absence.
It's good to have regular meals throughout the day as you'll see in the diet plan.
This helps to maintain a healthy metabolism, reduces hunger and therefore eliminates the need for unhealthy snack choices and gives you fewer highs and lows throughout the day.
Download the diet plan here!
The bikini Body workout plan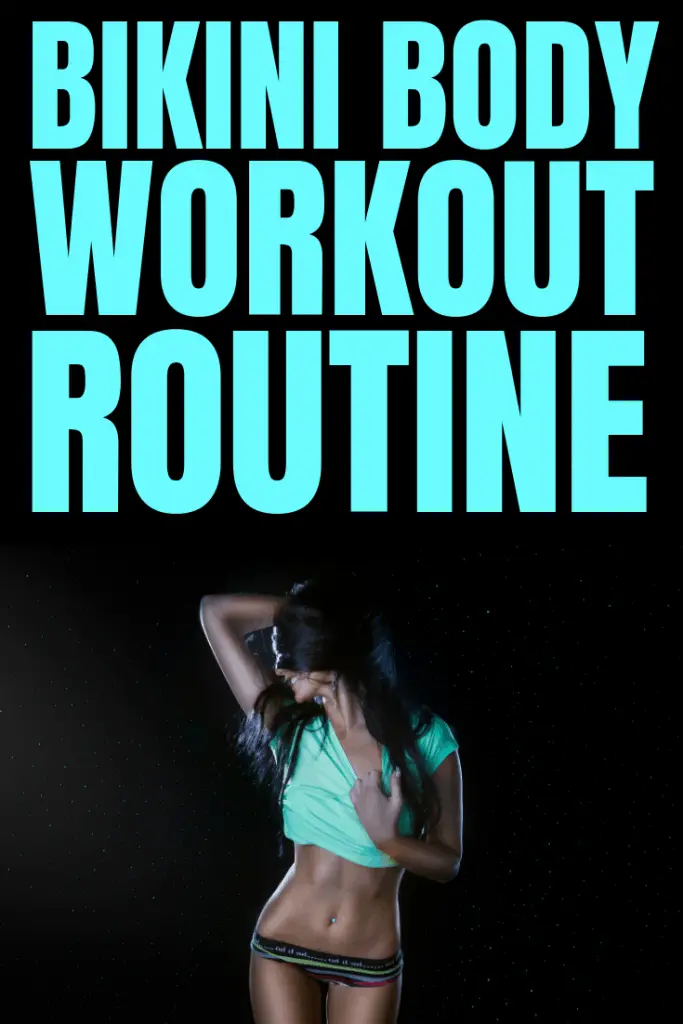 To complement your new fat burning diet plan you'll want to be exercising most days of the week.
If you want fast results you'll need to be ready to train a lot.
We suggest doing some form of high intensity interval training or HIIT for fast results 4 days a week and then low intensity cardio on the other 2-3 days.
HIIT
For best results weight-based HIIT is super effective. If you can use weights then please do. You can do more exercises, the exercises become more intense and you can work muscles that you'd struggle to work with just your bodyweight alone.
Below are 4 weight-based HIIT workouts and 4 body weight workouts you can do each week for the next 6 weeks. They have been handpicked as our favorite to help you achieve the fastest results.
Body weight
If you have chosen to do body weight only workouts, here are four great workouts you can do over the next 6 weeks or so.
The order doesn't matter as they are all full body. Just be sure to do the four workouts each and every week with the 45 minute walking on your "rest" days.
Workout 1 – Quick At Home Workout To Lose Belly Fat
Workout 2 – Fat Burning Cardio Workout
Workout 3 – HIIT Circuit workout For Women
Workout 4 – Home HIIT Workout For Busy Moms
HIIT Workouts With Weights
Here are some fun and challenging workouts that we love to help get you beach ready in no time. You will need dumbbells and Kettlebells to complete these.
Workout 1 – Full Body Dumbbell Workout
Workout 2 – Fat Burning Tabata Workout With Kettlebells
Workout 3 – Home Kettlebell HIIT Workout
Workout 4 – Full Body Dumbbell Circuit
Low intensity cardio
This is a great chance to have a rest from the HIIT whilst still burning extra fat.
Walking the easiest and best way to do this. You want to walk at a constant pace for 45 minutes straight 3 days a week.
If you wanted to go all in you could do aim to do this every day.
A great way to do this is to start walking every other day and then add a day each week until it's the norm to go out walking every single day of the week.
What else can you do?
In addition to the diet plan and workout routines try to keep your fluids up.
Drinking 2-3 liters of water a day will help you lose weight, and it's always good to be hydrated. Especially in the hot weather.
So there you have it. A plan you can follow over the next 3-9 weeks to get beach body ready from your home.
The key is to not give up and stay motivated along your journey.
You can do this!
Want something more structured?
Lose weight and get in great shape with our 6 Week Flat Belly Challenge. Where we guide you through our diet and exercise plan designed to help you drop the pounds fast while transforming your body shape.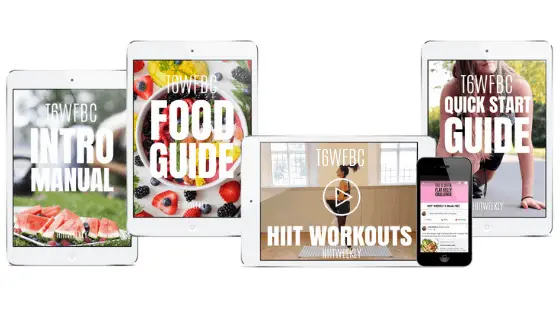 The plan will help you learn new healthy habits, helping you to lose weight long into the future.
The program comes complete with a food guide, our HIIT workouts with videos and more that can all be done at home or at the gym.
Click Here To Learn More About The 6 Week Flat Belly Challenge